Rotary International's contribution to the polio eradication effort
When Rotary International first pledged to free the world's children of this crippling and life threatening virus in 1985 there were more than 125 countries where polio was endemic and almost 1,000 children a day were infected with it.
By the start of 2010 the number of polio cases had declined by more than 99% and the transmission of indigenous poliovirus had been interrupted in all but four countries (India, Nigeria, Pakistan, Afghanistan). By the time the world is certified polio free, Rotary's contributions to the global polio eradication effort will exceed US$1.2 billion. In addition millions of dollars of 'in-kind' and personal contributions have been made by and through local Rotary Clubs and Districts for polio eradication activities.
Of even greater significance has been the huge volunteer army that has been mobilised by Rotary International. Hundreds of thousands of volunteers at the local level are providing support at clinics or mobilising their communities for immunisation or polio eradication activities. More than one million Rotarians worldwide have contributed towards the success of the polio eradication effort to date.
The spearheading partners in the global eradication of polio, in addition to Rotary International, are the World Health Organisation (WHO), the U.S. Centers for Disease Control and Prevention (CDC) and the United Nations Children's Fund (UNICEF).
BACKGROUND to Rotary Club of Guernsey's End Polio Now Shop
This initiative of selling End Polio Now products was started by Rotarian Jannine Birtwistle from the Rotary Club of Guernsey in District 1110. Jannine was District 1110 Polio Officer and was wanting to have a variety of products available for Clubs to use to help them promote the campaign, raise the profile of Rotary and assist with fund raising. Very little was available so, with the support of her husband Paul, they had several products made to sell within her own District.
News of these products soon spread across Rotary in Great Britain and Ireland and many Clubs placed orders from outside the District. Growing demand has resulted in being asked to make the products more widely and easily available and thus this new global website has been launched.
This venture is operated through a Guernsey company limited by guarantee owned by the Rotary Club of Guernsey's Benevolent Fund. The objects of the company require all profits to go to The Rotary Foundation's End Polio Now campaign or similar Rotary initiative. The company name is End Polio Now Shop Guernsey LBG and it is incorporated in Guernsey, Company Number 51922. It's registered office is Gainsborough Lodge, Rue du Gains, St Pierre du Bois, Guernsey, GY7 9BS. It is a Guernsey Registered Charity, number CH326.
Particular thanks go to:
Stuart Lane, a professional photographer based in Bournemouth, England provided the conference photography for the RIBI national conference at the BIC 2010. Whilst doing the photography, he was so moved by the reports about the End Polio Now campaign he immediately volunteered his services to Jannine to help in any way he could. By pulling on his previous experience as an IT and management consultant, he modelled the business processes for a web based shop for global sales and appealed to his friend and web designer Severyn to build a web-page with a database back-end to handle the new business. He has also done a fantastic job with the product images on our website.

See Stuart's own websites at
www.photographylane.com
www.photographyforyourbusiness.com
www.emotiveeventportraits.com
Sevy Probierz has worked tirelessly to put this website together. It is a completely bespoke solution that handles our stock levels, complex pricing rules, automatic orders to our suppliers and has an order tracking system. Sevy also constructed all of Stuart's websites among many others and is highly recommended to any Rotarian for his ability to produce sophisticated web solutions that involve an integrated database. He has also been very patient in making all the changes we have asked for as the project took shape.
Rich Wainwright, a humanitarian photo-journalist who visited India in 2009 to take part in a National Immunisation Day and to photographically record the event. Rich has allowed us to use any or all of his work on this website and in the DVD that is available from it.
See more of Rich's work at www.richwainwright.com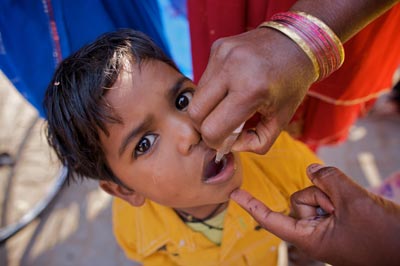 R A Rossborough (Guernsey) Limited who have been so helpful in finding the necessary insurance we needed to be able to proceed with this website. Without their time and efforts we would not have been able to proceed. Extra thanks too for not only waiving their own fees but also negotiating with the insurers on our behalf.
www.rossborough.co.uk
Charlie Worsley of business management & consultants limited for his stirling efforts in making sure our financial records are kept in order.
www.bmandc.com