Bear Toffee 10 inch with red sweater included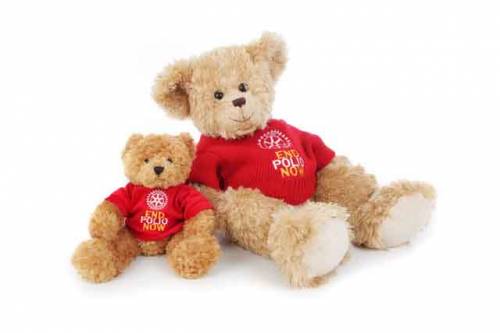 ×
This very cuddly quality Polio Bear is looking for a home anywhere in the world.
Toffee is the little bear on the left with his big pal Edward on the right
Excellent for Name the Bear Competitions (sheets of 100 names available for download here and empty sheet available here). An easy way to raise funds and awareness.