Thanks for Life / Rotary Day stickers for End Polio Now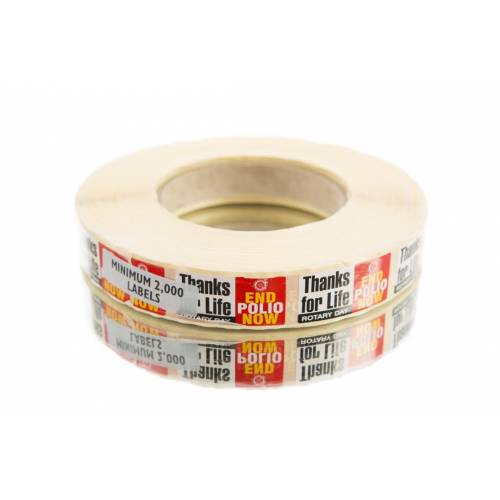 ×
---
Thanks for Life / Rotary Day stickers for End Polio Now
Incredible value at just £5.00 for 2,000 stickers. These are the last few available so get your orders in quickly.
Ideal for Rotary Day 23rd February or can be used at any time. What about sticking one on all your envelopes….
These last few were kindly donated to the End Polio Now Guernsey Shop by Exmouth Rotary Club so the cost to you is 100% profit for the End Polio Now campaign - why not snap up a few now.