Bear Edward 20 inch with red sweater included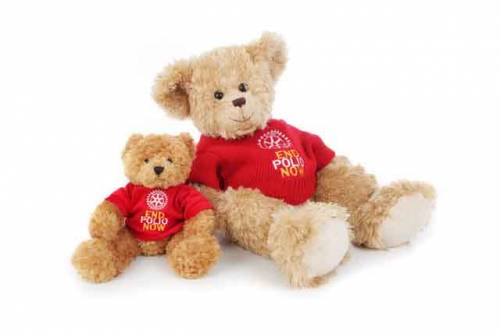 ×
Item is out of stock till early 2022 but the sweaters are still available for your own bears and there is still a lot of stock available of the small Toffee Bears with either a red or a purple sweater
Toffee Bears
Red Sweater for 18-20 inch Bear
Soft and very very Cuddly - and really great for Name the Bear competitions, raffle prizes, teddy bear trails or just for a cuddle!
This large bear is currently only available with a red sweater but we are working hard to try and find a purple one too!
Sorry - at present it is not possible to offer a purple sweater for this larger 18-20 Edward Bear.
Edward is the big bear on the right with his little friend Toffee on the left
Excellent for Name the Bear Competitions (sheets of 100 names available for download here and empty sheet available here). An easy way to raise funds and awareness and all whilst having fun